AMEX - Travel Insights - Summer 2005
High Style, Vintage Flair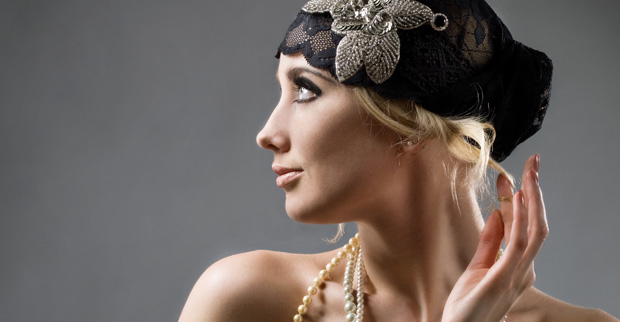 Looking for a one-stop shop for an authentic suede-fringe vest that shimmied to the strains of Santana during the Summer of Love, an asymmetrical Halston original that glittered on the dance floor at Studio 54, or a one-of-a-kind flapper dress from the Roaring '20s? In Miami, you need look no further than C. C. Madeleine's, a 10,000-square foot high-end vintage clothing emporium where not only movie, TV and music superstars, but also the professionals who are paid to dress them, shop for well-preserved fashions from as far back as the late 1800s and as recent as only a couple of seasons ago.
Recent celebrity visitors to C. Madeleine's have included Jessica Simpson (accessories to pair with her recently launched swimsuit line) and Mandy Moore (dresses from the '60s and '70s and vintage Lucite jewelry). "Most recently we dressed Gloria and Emilio Estefan for Gloria's '70s-themed birthday bash," says owner Madeleine Kirsch. "Gloria is one of our best customers!" Pieces from the shop have also been featured in HBO's "Sex & the City" and in the recent movie version of the iconic "Miami Vice."
The store features an exclusive couture room with name-designer pieces from around the world. "Michael Kors was blown away by our most recent addition—a collection including over 50 one-of-a-kind gowns." Rare pieces here may run as high as US$50,000. "We also have a fur department with many desirable pieces."
C. Madeleine's is divided into what staffers call "vignettes," which act as smaller, specialised boutiques within the showroom and serve to lower the intimidation factor of picking through the seemingly endless racks of vintage clothing. Interest is always high for C. Madeleine's amazing stock of 1950's, 60's and 70's designer fashions, says Kirsch. "There is always demand for these items because of people remembering the nostalgia of the good old days or the younger generations wanting to experience the things their parents used to wear." Yet many of C. Madeleine's most loyal customers come for the selection of more contemporary fashions. "They've been there, done that with the truly vintage," says Kirsch, "and they are ready to move on."
So how does one navigate such a vast collection? "We specialise in individualised service," Kirsch says. "Our staff is personally trained by me to help guests develop their own individual look, and if I'm personally available, it is my pleasure to give advice." After-hours appointments are also possible for Centurion cardmembers seeking an even higher level of service and privacy. Contact Centurion Concierge to arrange your after-hours visit.
C. Madeleine's
13702 Biscayne Boulevard
North Miami Beach
305-945-7770